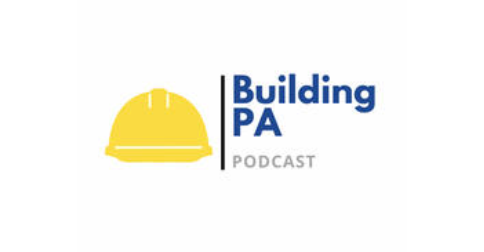 Click HERE to listen to the full podcast.
The Building PA Podcast serves the construction industry throughout the Commonwealth of Pennsylvania. Hosted by Chris Martin, President of Atlas Marketing, and Jon O'Brien, Executive Director for the Keystone Contractors Association.
Howard Bernstein of Penn Installation sits down with both Chris and Jon to discuss his thoughts on the current state of the construction industry, as well as some stories he'd like to share during the COVID-19 pandemic.
When the pandemic first hit and work came to a halt, the Governor hadn't yet deemed work "Essential" or "Non-Essential", making it difficult for many, including Bernstein, "I didn't have an answer (for my guys, who were looking for me to give them one."
Bernstein knew the severity COVID-19 could become as he had "kids overseas through notary programs." It was extremely important to him to close down shop and keep families safe and healthy as it can spread so easily. Unfortunately, when Governor Wolf began deeming working "Essential" and "Mission Critical", he didn't have much of a choice. "If you have someone at home who is at risk, you need not be here. Let's not let ego get in the way," says Bernstein to his members, "If you don't feel comfortable working, don't come in."
Howard shared an article he read by a Writer for the NY times, who only writes pieces on pandemics said, when are people going to start taking this seriously? It's when you lose someone that you love and is close to you, that you begin to keep yourself and your family safe. Howard's fears are that another wave will hit when people begin going back into work and ignoring safety protocols. The reason this is all working is because "people are quarantining themselves at home," Bernstein explained.
"I am appreciative to the guys on the job site, who risk their lives every day," says Bernstein.
Howard's hopes are that during this tragedy, our country "comes closer together … We need to be one country and fight for one another."
When work begins ramping up, Bernstein believes it is very important that people "try to distance as much as possible, wear a mask, (it's understood that it isn't always possible)."