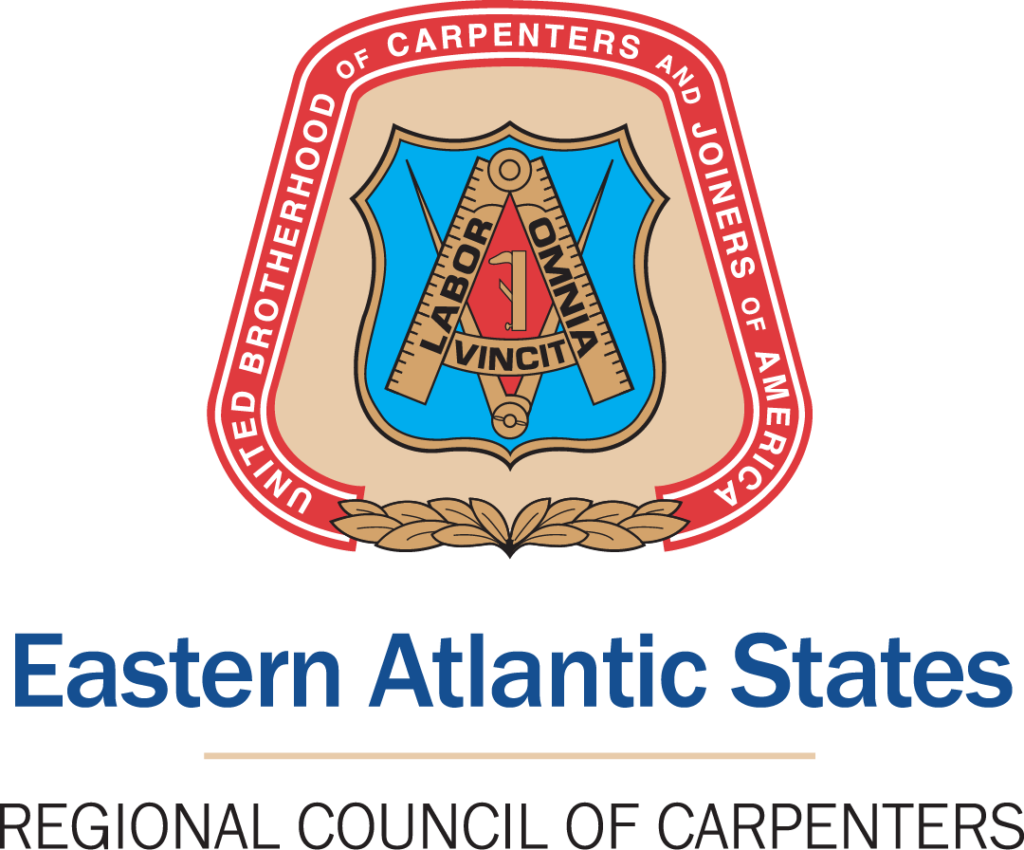 Dear Members,
The current state of affairs regarding the novel coronavirus (COVID-19) has already lead to many changes in our daily lives. This includes the leadership of the United Brotherhood of Carpenters and Joiners of America, who have announced that all programs at the International Training Center for the next 30-days will be canceled. If you have planned to travel to one of these trainings, please plan accordingly.
The Eastern Atlantic States Regional Council of Carpenters' leadership is monitoring the situation as well. This situation does not lend itself any easy answers to what the next steps we as an industry will be taking. Many of you will be receiving updates from your individual contractors and job sites as to what work schedules will be for you and your fellow carpenters. As we all hope for the best outcomes, please be assured the staff of the EASRCC will be working for our members during this time. Please remember that it is important that you report any coronavirus symptoms (fever, cough, shortness of breath) to your immediate supervisors before going to work. Your safety and the safety of our union families must be taken into consideration.
Please also remember the advice of the Centers for Disease Control (CDC, https://www.cdc.gov/ ), and always wash your hands for 20 seconds, use soap and water whenever possible, and avoid touching your eyes, nose, and mouth with unwashed hands.
Fraternally,
William C. Sproule
Executive Secretary-Treasurer
Eastern Atlantic States Regional Council of Carpenters