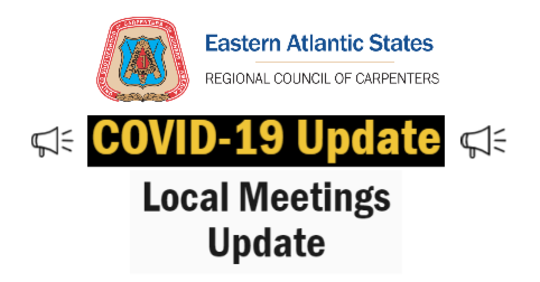 Out of safety for our members and their families, the following Locals have cancelled meetings for this week:
Local 491 Meeting Tuesday, April 14th CANCELLED
Discussion is ongoing regarding other Local Union meetings and when the above-mentioned meetings will reconvene. Direction will be provided to all members as to when and where their next meeting will be. Please reach out to your local union leadership with any questions or concerns.