"There are two important events that happen in your life, when you are born and when you figure out why," said Rochelle Johnson. "I had the opportunity to figure out why."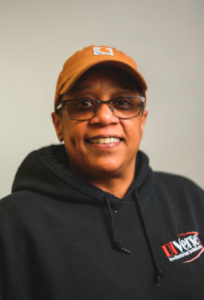 Rochelle Johnson, formally known by her close peers as "Missy" has always had an interest working with her hands. The Indiana county native has been welding since around the age of 13 in which she developed her skills in a fabrication shop. 
Johnson was the first female minority to enroll at her local vocational school in which she graduated at the top of her class.
"Once I got in there, I realized no one saw me as any lesser. As long as I brought something to the table," said Johnson. "You have to bring something to the table if you want to be treated equally as a woman in this industry."
As she paved her way into the industry, Johnson led a local millwrights company which was signed only with the Millwrights Union. With 5 years under her belt as a local union 443 member, Johnson was pushing to expand. She spoke with Eastern Atlantic States Regional Council of Carpenters signatory contractors for guidance; Johnson wanted to capitalize and be the forefront runner for a minority millwright company. "Business is hard for anyone. They have given a pathway for women and minorities to participate," said Johnson. 
Johnson continued to make key moves to continue to grow her company's rapport. She joined the National Maintenance Agreements Policy Committee (NMAPC) and became signatory with six other unions.
With around 2 years in business, DiVerse Industrial Solutions, Johnson has continued to gain traction.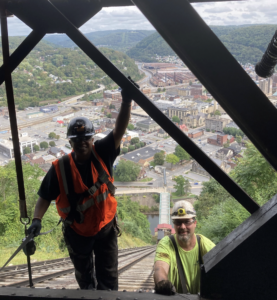 Opportunities have continued to come the businesses way but Johnson has turned down much work because of her beliefs as a woman and minority business owner. "I could have taken an easier path for the tail-end of my life," said Johnson. "I wanted to do something positive with where I have been for others."
When owning a business, many have regrets. Johnsons' only regret is that she wished she'd started it sooner. It has pushed her to grow and continue to learn about the industry, while also trusting herself.
"Anything you do, is worth doing right," said Johnson. "You have to want it. I wanted it."
DiVerse Industrial Solutions LLC was founded by Rochelle "Missy" Johnson in May 2021.