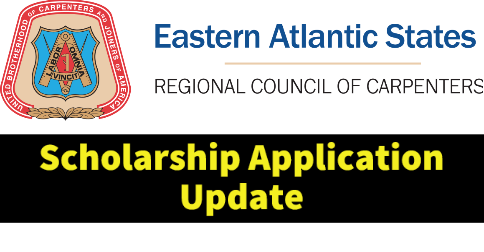 The deadline for completing and sending in your application to receive a scholarship has been extended to June 30th!
The Eastern Atlantic States Regional Council of Carpenters Scholarship Fund was created to help union families with paying for college education for their children.
Click HERE to see if you're eligible to receive a scholarship and what the requirements are.