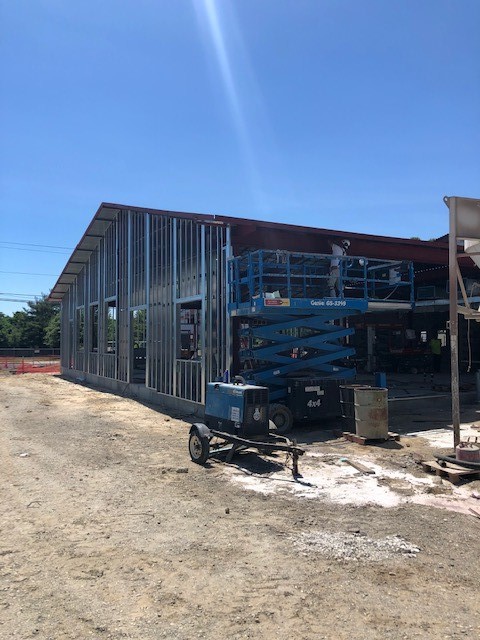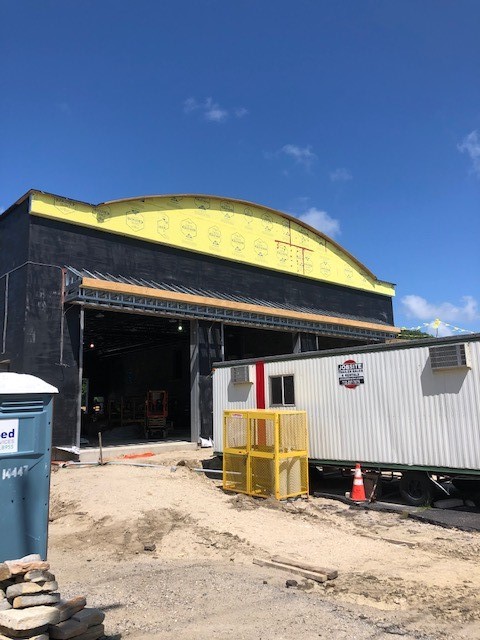 Absecon government officials, local residents, and union carpenters recently worked together to build a modern fire station, proving that cooperation and a commitment to their community can lead to positive results.
In January 2019, Absecon was negotiating to develop a site on an abandoned sports field on the White Horse Pike. However, to reach this goal, it became necessary to relocate the Absecon Fire House, run entirely by volunteers. Mike Ring, assistant fire chief and a representative of Union Carpenters Local 255, worked tirelessly to smooth the relocation process and building of the new fire station in 2020.
The need for joining forces arose when officials realized that the proposed fire station lacked sufficient space for a modern structure.
In the spirit of cooperation, the adjoining American Legion transferred its parking lot to the venture. The American Legion took some of the money from the sale to build a handicap ramp for its building. Union carpenters from Local 255 — aided by union painters — contributed their time and talent.
"Our Local 255 members were proud to be part of a project like the new Absecon Fire House." said William Sproule, Executive Secretary-Treasurer of the Eastern Atlantic States Regional Council of Carpenters, "These projects are a real specialty for our union. Our carpenters get to use their skills to help the community with a public safety need, volunteerism, and get the job done professionally. That only happens if you can build trust and cultivate relationships with local leaders. This was truly a community effort, and as someone who lived and grew his career in Atlantic County, it makes me extremely proud."
Union carpenters from Local 252 began working on the new volunteer fire department in January 2020. The construction was completed on Jan. 13, 2021. It is located across from City Hall, New Jersey Avenue, and the American Legion building.
The new fire station will offer:
-Fitness room to attract recruits.
-A back-up generator in case of power loss.
-Larger doors and higher ceilings to provide clearance for newer equipment.
-Modern heating and cooling system.
-Added space for decontaminating firefighters with entering living space.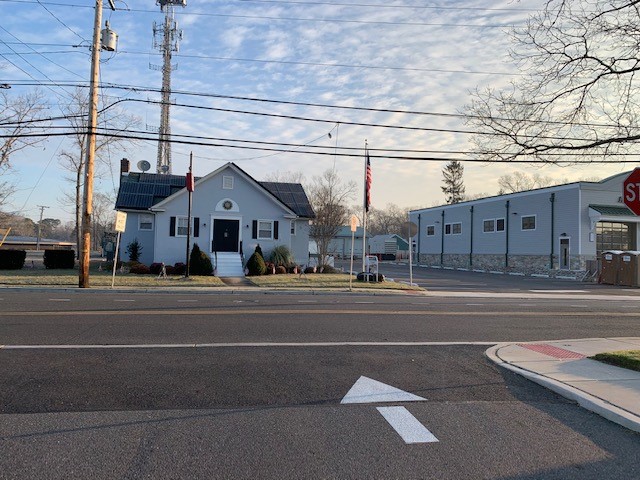 "We would not have a new fire station without the contribution of Absecon Mayor Kim Horton and the town council," said Ring. "We have a dedicated group of volunteers, all of whom are union members, who worked tirelessly to build a modern fire station that serves the community. The project has proved that cooperation can result in tangible results when you put your community first."
The fire station is the initial step in creating a comprehensive plan for new development that includes a Royal Farms convenience store, a Wawa, and a Firestone Complete Auto Care Store.