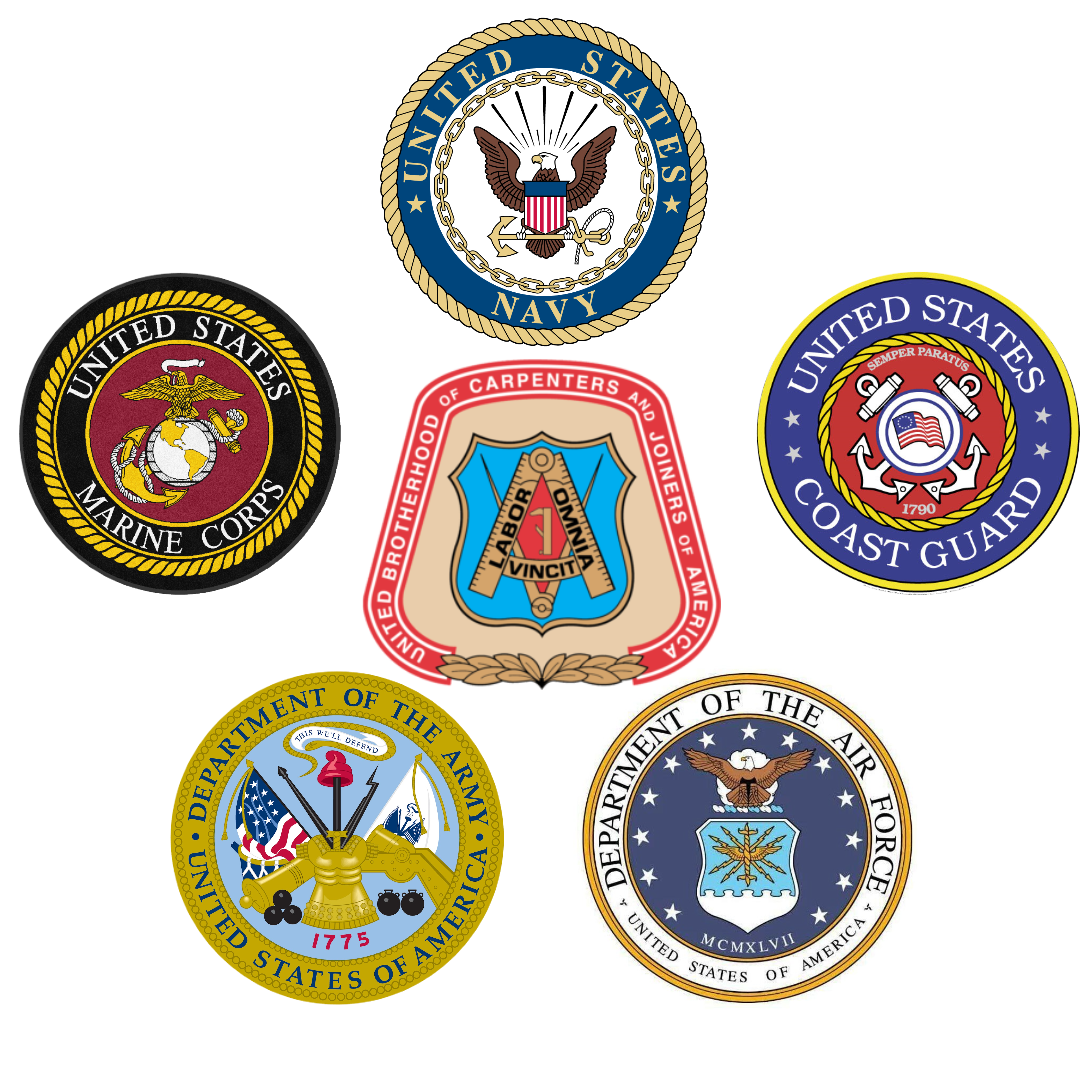 The Eastern Atlantic States Regional Council of Carpenters is proud to organize a program that sends care packages to our military service members. Any active member that is deployed to a foreign country or a different state will receive a care package from the Veteran Affairs Program on a six (6) month basis during their duration of deployment. We are gathering necessary and fun items to brighten their day.
The program is funded by the Members Assistance Program ("MAP"). Each local will send the member the following items: a supply of their local T-Shirts (include a variety of sizes), hats, stickers, and any other items your local may want to give to our deployed members. We encourage service members to take their picture (within OPSEC Rules) with the local t-shirt on and email it back to the Council, which will allow each local to proudly display their support of all military service members on their website.
If you know of a member that will be deploying soon, we request that you have the member contact the EASRCC Veteran Affairs Program prior to deployment via Joanie Teeple so we can get an up-to-date physical address and e-mail.
EASRCC Veteran Affairs: jteeple@eascarpenters.org and (732) 417-1978.