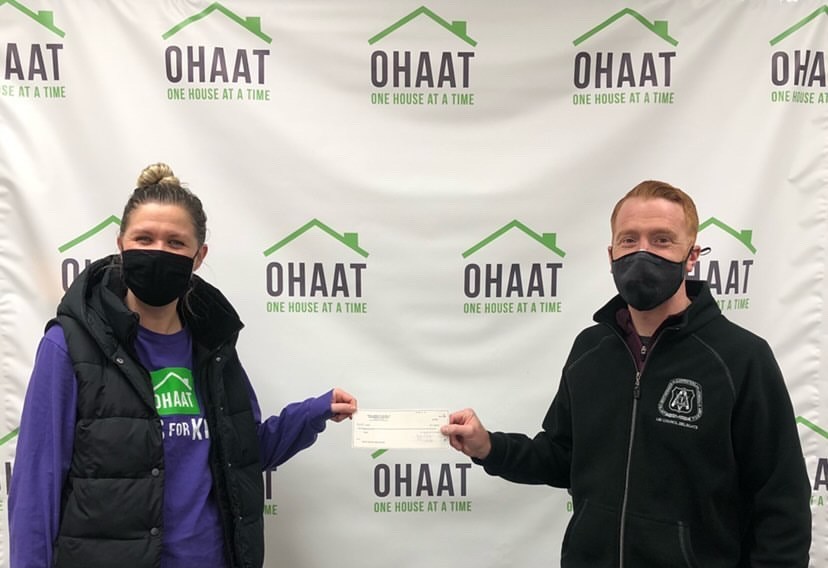 In the midst of a cold, snowy winter season, members of Local 167 prioritized assisting those who are in need of some warmth. Altogether they donated $1,000 to One House at a Time – Beds For Kids. This program provides families in need with beds, pillows, books, toothbrushes, etc.
Member and Delegate for Local 167, Eric Baumgardner, delivered the check full of joy as many families across the state of Pennsylvania will receive support and help from One House at a Time. "One House at a Time has continued to deliver through contactless deliveries, making sure children in need can get a good night sleep. With this donation local 167 has funded 5 of these complete bed packages," said Baumgardner.
For many organizations around our council's regions, the COVID-19 Pandemic has forced them to pause operations. As union carpenters, we have the privilege help our communities and One House at a Time shares that same drive and passion.
"Thank you so much for the generous support! As we see the need for the Beds For Kids Program increasing as well as the costs for goods, we are so grateful for the Carpenters' support. We look forward to a time we can have a group out to join us for a volunteer event," said a representative from One House at a Time.