BELLEVILLE, NJ – Retired members of Eastern Atlantic States Regional Council of Carpenters Local Union 253 were full of enthusiasm and nostalgia as more than 220 carpenters arrived at the Annual Retirees Luncheon in Belleville, NJ.
The ceremony was held at Nanina's in the Park and kicked off by Local Union 253 Retiree Committee Chairman, Artie DeRosa. He thanked the members for their years of service and recognized those who came before them.
A 50-year member, DeRosa is retired 12 years. While he had held many leadership positions, including Trustee and Hudson County Apprenticeship Director, he says the generational growth of the Carpenters Union gives him the greatest joy.
"The biggest joy of my career is the kids that I gave apprenticeship courses to. They now own houses, have children, and come up to me at any union meeting and say, 'Thank you and God bless the Union,'" he said. DeRosa says he is grateful to his grandfather, an Italian Immigrant, who pushed him at age 17 toward this life-changing career.
Paul Heymer, a 40-year member, said he had been looking forward to the Luncheon for months.
"I see all the people that I worked with all throughout the years, and it's a very good feeling to have that comrade. I am grateful to be a Union Carpenter. It provided me with the ability to raise my family, have benefits, and a good retirement," he said.
Heymer says many of his family members are Union Carpenters and they feel privileged because everyone has been able to build "a good life."
Tom Hurley, President of Local 253 played a vital role in the resurrection of the Retirees Luncheon.
"It's our second year doing the Retirees Luncheon. It was also done many years ago, but it was no longer happening," said Hurley. "As President, I brought [the idea] to the Executive board. And because the first year was such a success, the 253 Executive Board voted to continue it each year as a way of giving back to those who came before us."
From one year to nearly 70 years of retirement, there was a consistent theme – being a Union Carpenter allows one to retire with dignity and respect.
John Radits, one of the longest-serving members at the luncheon, just celebrated 67 years of service. An active member, Radits was an officer in former Carpenters Local 490 and a Business Representative of former Local 124. He, like many, is most grateful that he was able to support his family because he joined the Carpenters Union.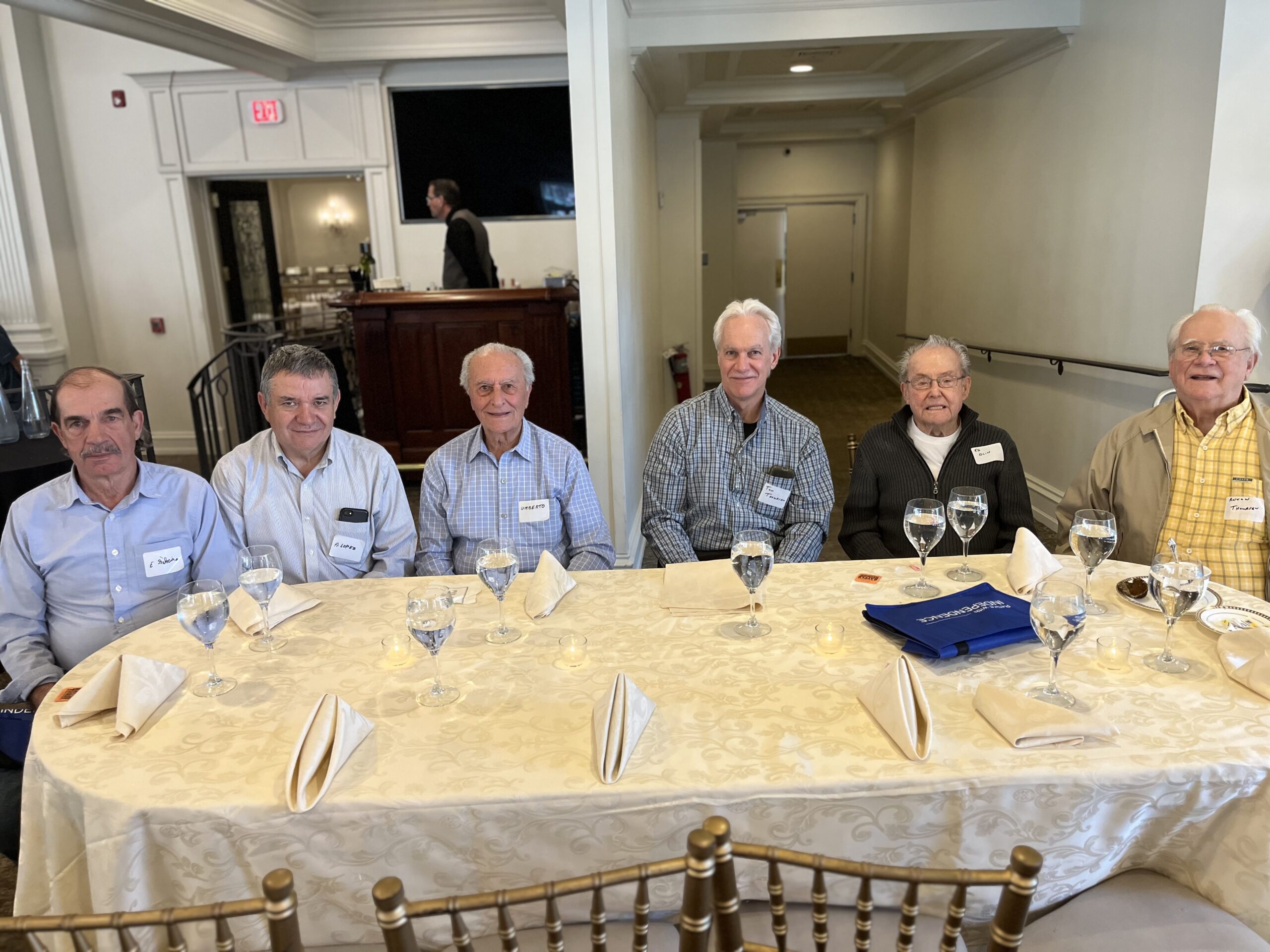 "My father was a Union Carpenter, and my son, and most of my cousins are Union Carpenters. And that's what kept my family eating for many generations. I am not only a supporter of my union, but every union," said Grimm a third-generation union carpenter
Michel Iodice, a 62-year member, highlights the skills he learned being a Union Carpenter.
"In today's climate, I think kids should go to a trade school and learn a trade. It's great to have a skill," he said. "I am grateful for my union because I really enjoyed what I did – going to work and working with excellent people. In my retirement, I can travel with my wife and also listen to anything that she tells me to do," Iodice chuckled.
"I'm glad for the union because I see a lot of other people that are retired, and they don't have the benefits that I have… and that's because of the union. I'm a very lucky man, and I'm glad that I worked for the union." Saverino ended with an overhead fist pump and cheered, "Go, Carpenters!"