All too often those looking for employment are unfamiliar with what a career in the construction industry looks like. The various career paths, crafts, training provided, wage and benefit packages are making the trades a more appealing option for the workforce across the country. However, there is still a necessity to educate many states and communities and it's clear that a long road is still ahead and of the skills needed to succeed.
The Eastern Atlantic States Regional Council of Carpenters (EASRCC) recently developed a partnership with the Capital Youth Empowerment Program (CYEP) and Arlington Public Schools in Virginia to align goals and expand on what has already been done to spread awareness on workforce development. On December 4th, 2021, the three partners hosted contractors and developers within Virginia for a Carpenters Apprentice Ready Program (CARP) Open House.
"CARP is an educational and hands-on program that exposes the students to the trades and what they may or may not enjoy," explained Robert Eaton, Mid-Atlantic Carpenters Training Center Director. "Math is a key focus for the students as well as the importance of showing up every day and always being on time. Both physicality and knowledge come into play often as a member of the Carpenters Union and the students must be fully prepared before showing up on a job site as an Apprentice."
Although most students are inexperienced in the trades, including carpentry, millwrights, floor laying, etc., the EASRCC and its Carpenters Apprentice Ready Program (CARP) prepares those interested with skills, knowledge and a direct pathway into an apprenticeship program with the Carpenters Union.
"At CYEP, we strive to partner with organizations and industries that are going to provide true educational and workforce development experiences that will lead to economic stability for our fathers and their families," said Reggie Morris, Workforce Development Director & Career Coach Capital Youth Empowerment Program, "The Carpenters Union has been able to provide our members with the skills they need to excel in an apprenticeship program and helped place local residents on local jobs."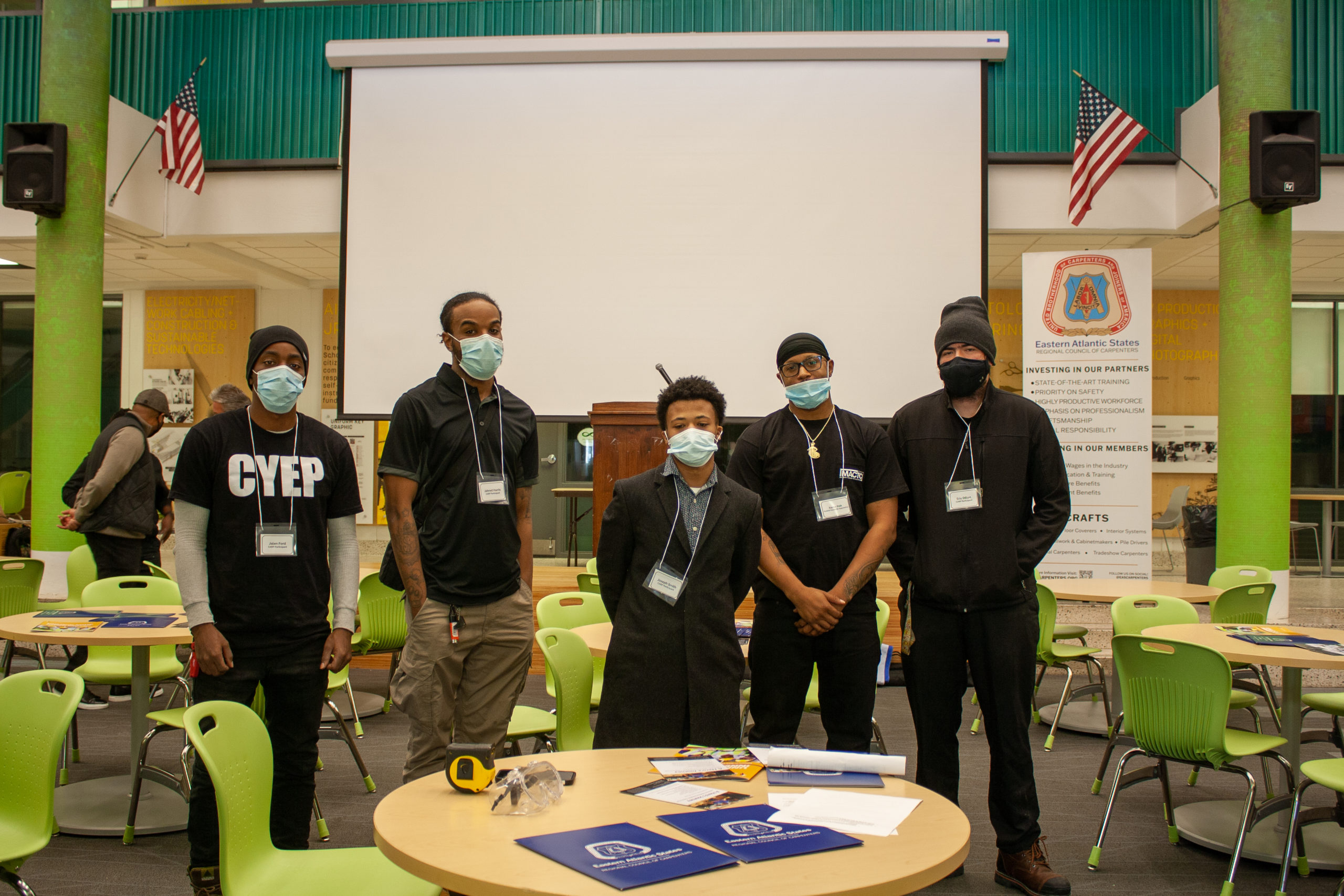 Searching for partners with similar interests in the construction industry isn't always an easy task; Having the same passion towards providing youth with opportunities and ensuring a bright future isn't always a priority for every organization.
Also in attendance was Chief Executive Officer for Clark Construction Robbie Moser and Vice President for Whiting-Turner Contracting Brian DeWitt.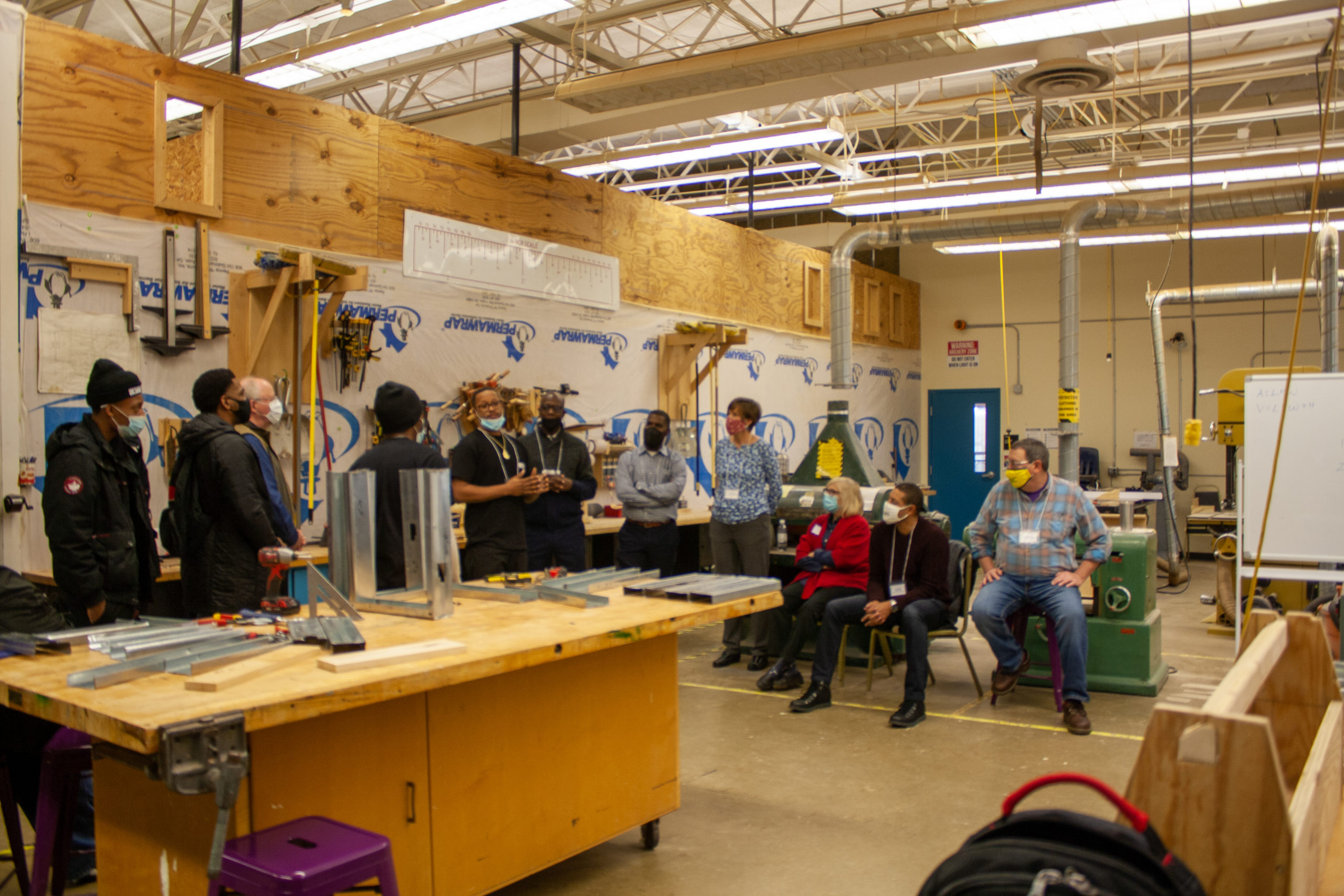 "This Open House was intended to display the extent of how much training is provided to union carpenters, how important being active in the community is to the Carpenters and how contractors and developers are able to get involved," Local 197 Senior Council Representative Raul Castro.
In parts of Virginia and much of the country, workers looking for a career have limited opportunities to gain knowledge and experience in the crafts of carpentry. Gaining partners and developing relationships goes a long way towards finding new ways to educate the general public. With the support of Arlington Public Schools and the CYEP, this process has shown promise.
"It's vital that we continue to educate the public about the training local residents can receive from the union," Eaton said. "More and more infrastructure investment will be coming soon because of the Bipartisan Infrastrucutre bill and we need the safest most productive local workers on those jobs."