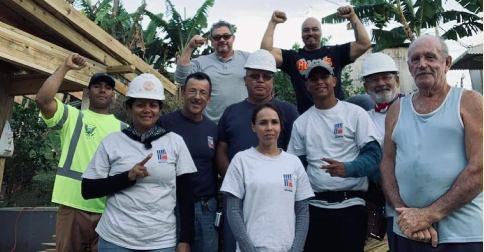 The Eastern Atlantic States Regional Council of Carpenters is looking for members who want to volunteer their time to help our partners at Heart 9/11 in their continued rebuilding efforts in response to the devastation Hurricane Maria brought to Puerto Rico. Our brothers and sisters of Local 787 need your assistance in this ongoing effort.
Carpenters are needed starting July 20th in Cataño, Puerto Rico. Members who participate in this great cause will receive two MUP's. Travel and lodging will be paid for by Heart 9/11.
Please contact Council Representative Maria Oyola at moyola@eascarpenters.org if you are interested.