Pre-apprenticeship training has become a more prevalent way for the District of Columbia workforce to discover pathways into the trades. The Eastern Atlantic States Regional Council of Carpenters (EAS Carpenters) have partnered with several non-profits in the District to help educate the public about the trades and provide the necessary skills to discover the next generation of DC workers.
Zenith Community Arts Foundation has committed to serving DC and its communities through different efforts that both economically and financially impact the local residents. Zenith Community Arts Foundation recently began allocating funds to start a pre-apprenticeship program where students can receive skills in carpentry they can have for a lifetime. One of their partners in advocating for this program is EAS Carpenters Local Union 197 Council Representative and Washingtonian, Kunta Bedney.
"You'll be able to learn how to build a house from the ground up, you'll learn commercial construction, how to work with your hands and how to work safely in an environment with other people and respect other people," explained Bedney.
"It's been a longtime dream of mine to build a mobile woodshop," stated Founder of Zenith Community Arts Foundation, Margery E. Goldberg. Margery continued, "I encourage you to sign up for our classes because you will have a profession that you'll be able to do for the rest of your life. You'll be able to fix your own home, you'll be able to work for construction companies and they desperately need you."
Pre-Apprenticeship programs are designed to provide students with construction skills before deciding whether or not they're interested in a career in the construction industry.
"I went into a program called Sasha Bruce YouthBuild where it helped me not only become a carpenter, but become a man," said Bedney, "They helped me grow in life."
The EAS Carpenters has also developed a partnership with the Capital Youth Empowerment Program (CYEP) and Arlington Public Schools in Virginia to align goals and expand on what has already been done to spread awareness on workforce development. Their most recent cohort of preapprentices started training in April of 2022.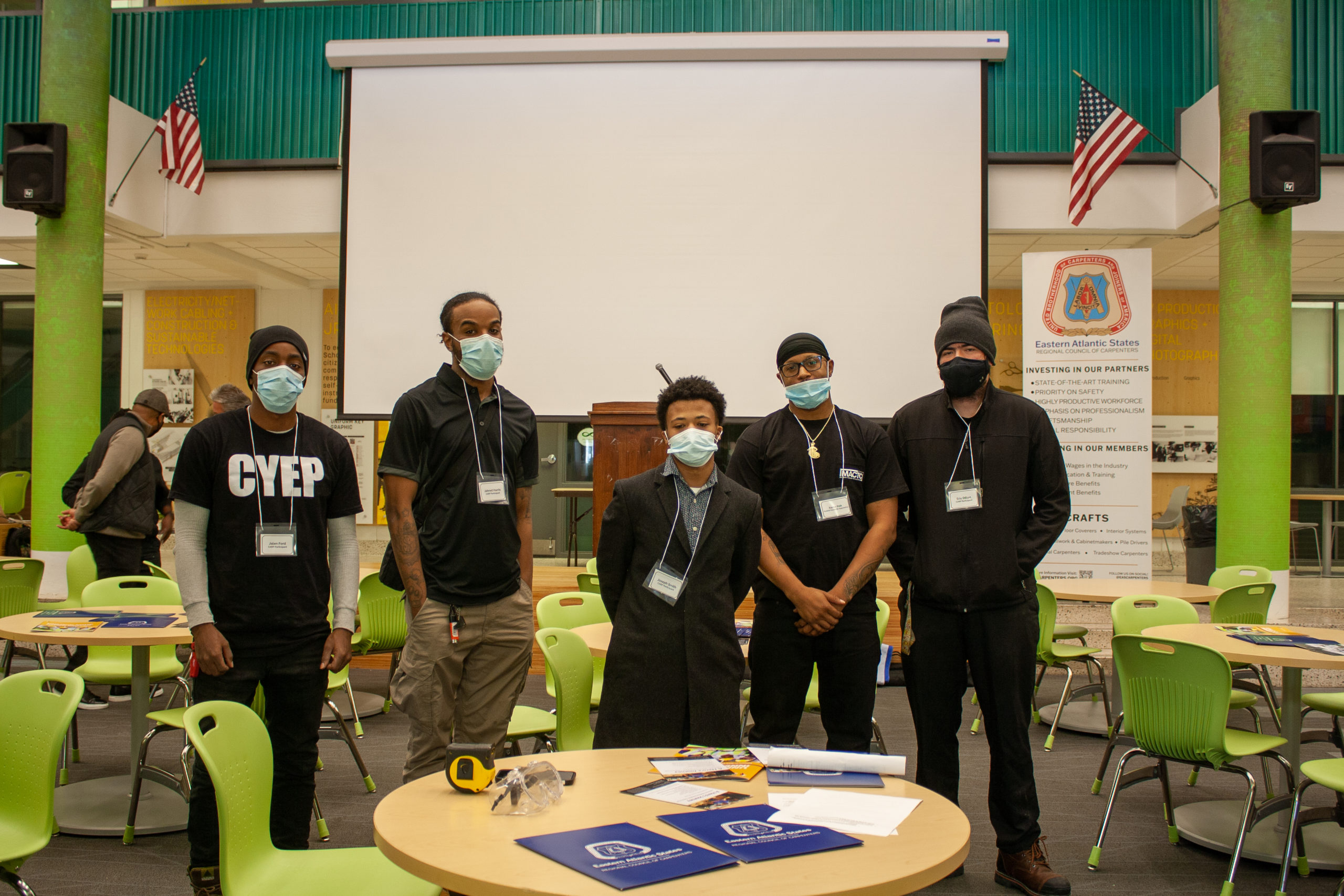 "At CYEP, we strive to partner with organizations and industries that are going to provide true educational and workforce development experiences that will lead to economic stability for our fathers and their families," said Reggie Morris, Workforce Development Director & Career Coach Capital Youth Empowerment Program, "The Carpenters Union has been able to provide our members with the skills they need to excel in an apprenticeship program and helped place local residents on local jobs."
Non-profit organizations, like Zenith Community Arts Foundation and the CYEP are looking to make a difference in their own backyard. Investing in the next generation of workers is important now more than ever as construction jobs are in need. A career in the construction industry can alter your life entirely, just as it did Kunta's.