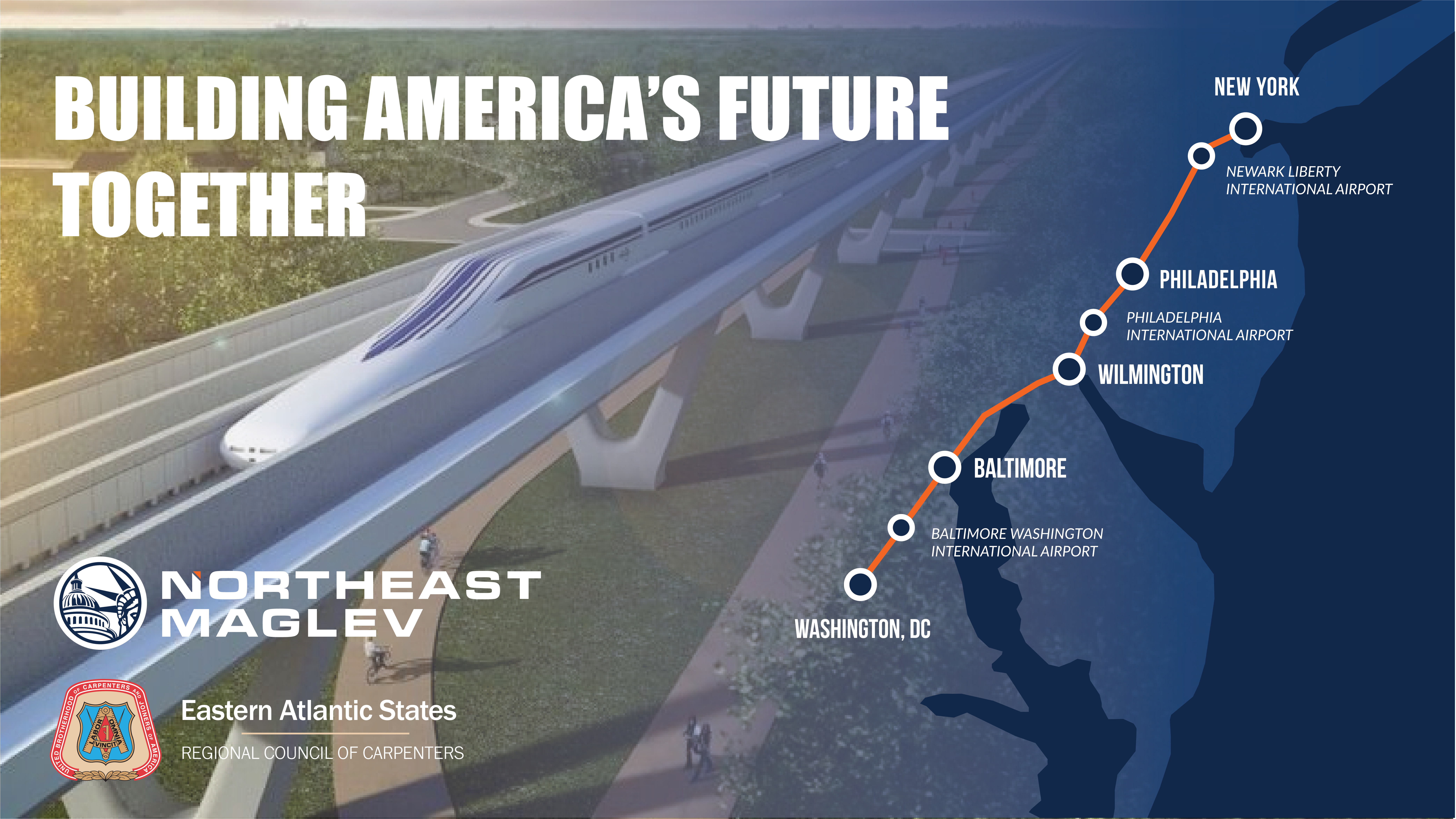 DC to New York in 60 Minutes
Northeast Maglev is positioning the District of Columbia to be part of a major development project by bringing the Superconducting Maglev (SCMAGLEV) high-speed train to Washington, D.C. To make this happen, they announced a partnership with the Eastern Atlantic States Regional Council of Carpenters. This much-needed investment in a new source of commuter travel will boost the local economy in D.C. and provide thousands of jobs for local construction workers and workers from D.C. to New York. The path of the train will reach New York in under 60 minutes.
"We are thrilled to be joined in this effort by the Eastern Atlantic States Regional Council of Carpenters, and look forward to growing a strong relationship with the region's carpenters as we move through the permitting process and prepare to begin construction of the project's first phase," stated CEO of Northeast Maglev, Wayne Rogers. This partnership was derived from the sheer fact that the Carpenters have a strong track record with constructing some of the largest projects.
"Our members are the best trained and most skilled construction workers in the country and will ensure this project is built efficiently and safely. This project will not just be a great opportunity for the journeymen and apprentice carpenters of the northeast region but also a monumental step in the future of infrastructure in the United States," explained EST William C. Sproule.
Sproule went onto explain further benefits, "With the COVID-19 pandemic creating serious health and economic crisis for hard-working Americans, investment in infrastructure like this historic project will be the boost our economy needs while bringing our nation's infrastructure into the 21st century."
This project will create 74 thousand construction jobs in Maryland alone and more than 100 thousand jobs to D.C., Maryland, and Virginia. These staggering numbers are exhilarating for both parties involved and will bring fruitfulness to the nearby regions.
"When it is built, the SCMAGL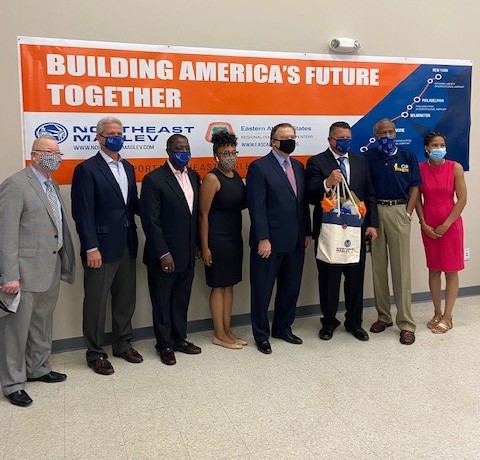 EV will transform America's Northeast Corridor, but we cannot get there alone," said Rogers.
If you want to join our efforts in bringing this train to your region, click HERE and sign the petition!
"The Maglev project will bring the much needed transportation system to one of the areas with the nation's worst traffic: the D.C. Metro area. The partnership between the Eastern Atlantic States Regional Council of Carpenters and Maglev will also provide great paying jobs with benefits for Carpenters in the region, along with great opportunities for High School graduates or anyone who wants to join our apprenticeship program," expressed Local 197 Team Lead Raul Castro.
This project is years from completion, however, it's a gigantic step in the right direction for where we want to be in Washington, D.C.