Construction under normal circumstances brings its own challenges and danger. Philadelphia Carpenters of the Eastern Atlantic States Regional Council of Carpenters know more than many how necessary on the job site safety is. Their skills were needed at the Penn Medicine Patient Pavilion (Penn First) job site especially during the COVID-19 pandemic.
From start to finish of the Penn First Project, carpenters in Philadelphia are completing the needed work and adapting to the changing times. Building the rooms and infrastructure that our healthcare workers needs is essential for this crisis. The healthcare industry needs as many beds as possible, so getting these projects off the ground as soon as possible is important.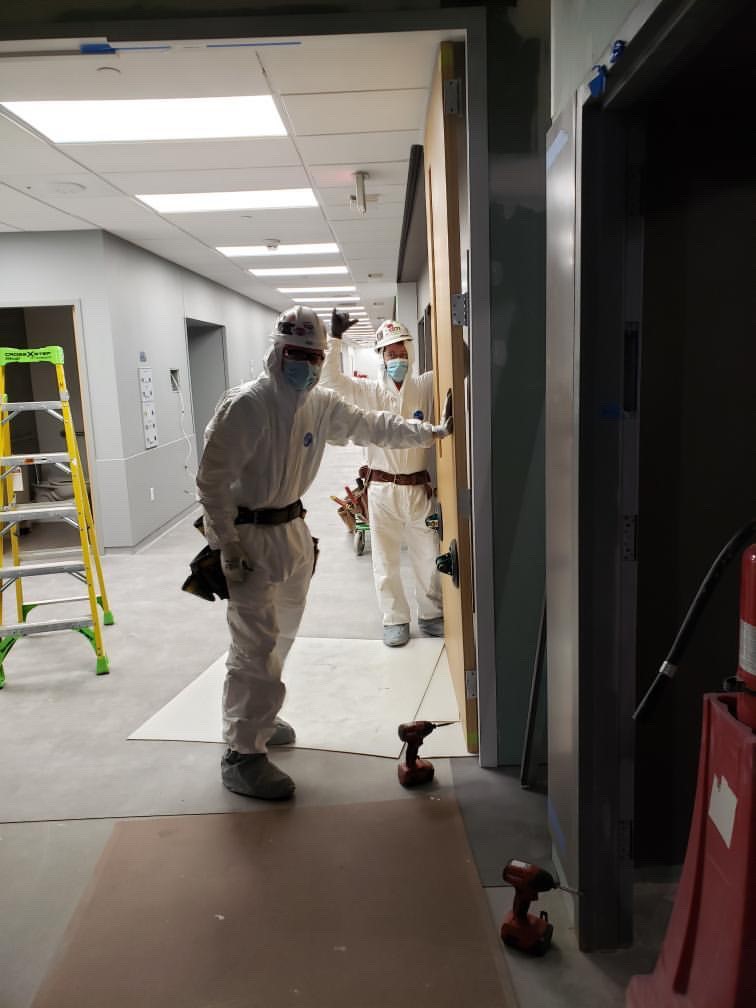 "When we couldn't maintain 6', we suited up in Tyvek suits. The 2 guys pictured (below) were swinging 8'10" x 4′," explained Local 158 General Foreman Joe Swaim.
During the pandemic we are currently in, Philadelphia carpenters are working tirelessly to accommodate to the hospital rooms that are in high demand to treat the unhealthy and sick. At PennFirst alone, 60 patient rooms were constructed in 10 calendar days. While these hospital rooms were in construction, the job itself was physically demanding.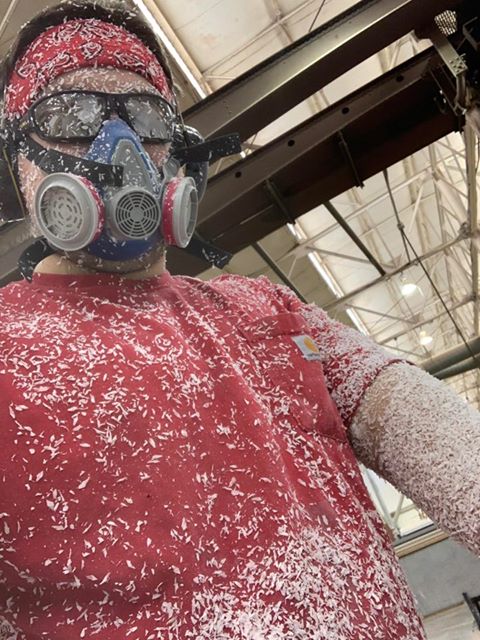 "I am just happy to still be working and able to help our awesome healthcare workers any way we can" – Alex Bezy, Local 252
Essential construction makes a difficult job more difficult. Remaining safe and secure has become an issue of its own and one that most times cannot be controlled. Members are taking every precaution, as are the EASRCC. Providing our members with the COVID-19 Preparedness Online Training Course allows them to be better prepared for all job site conditions.