The Eastern Atlantic States Regional Council of Carpenters teamed up with the Carpenter Contractor Trust (CCT), as well as the General Building Contractors Association (GBCA), to donate over 175,000 pounds of food to the Preston and Steve Camp Out for Hunger food drive for Philabundance in Philadelphia during the 2019 holiday season. This is an incredible accomplishment that brings much-needed joy to those in need this year. The Local's involved worked days on end, collecting as much food as they could, so that everyone could have a happy and healthy holiday season.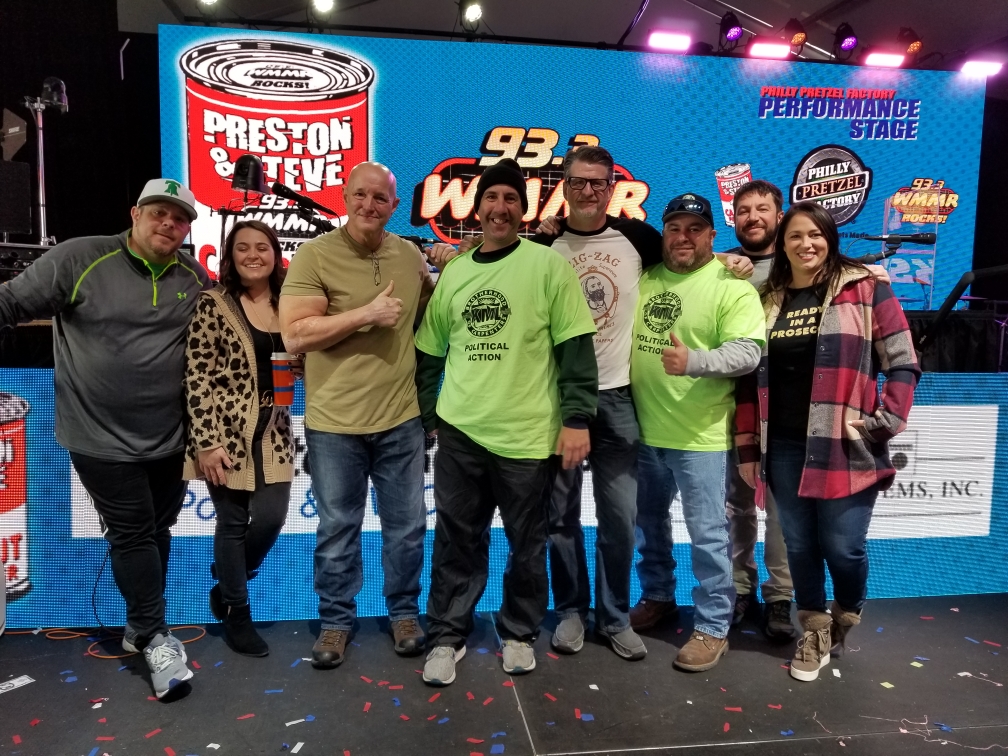 Thanks to our members, the CCT and the GBCA, we placed second out of hundreds of donors. This not only helps everyone in need, but motivates people to lend a hand and do their part in providing as there is always someone looking for generosity.
For having the second-highest total of donations for the "Camp Out for Hunger", Our union will be working on a one-day live broadcast, which will highlight all the brothers and sisters who helped out. Live broadcasts like this also help spread the word to those who aren't aware of the available opportunities our union can provide the community and those looking for a career.

Remember, just one person can make a huge difference. The individuals of our unoin collected 175,000 pounds of food donations that will go a long way.