In February, a staple of generosity, giving back and protecting women in the City of Philadelphia, required assistance. The Potter's House Mission needed to upgrade the residents' lounge flooring and replace the downstairs carpet that had upheld 20 years of wear and tear. The Eastern Atlantic States Regional Council of Carpenters and its members took on the challenge.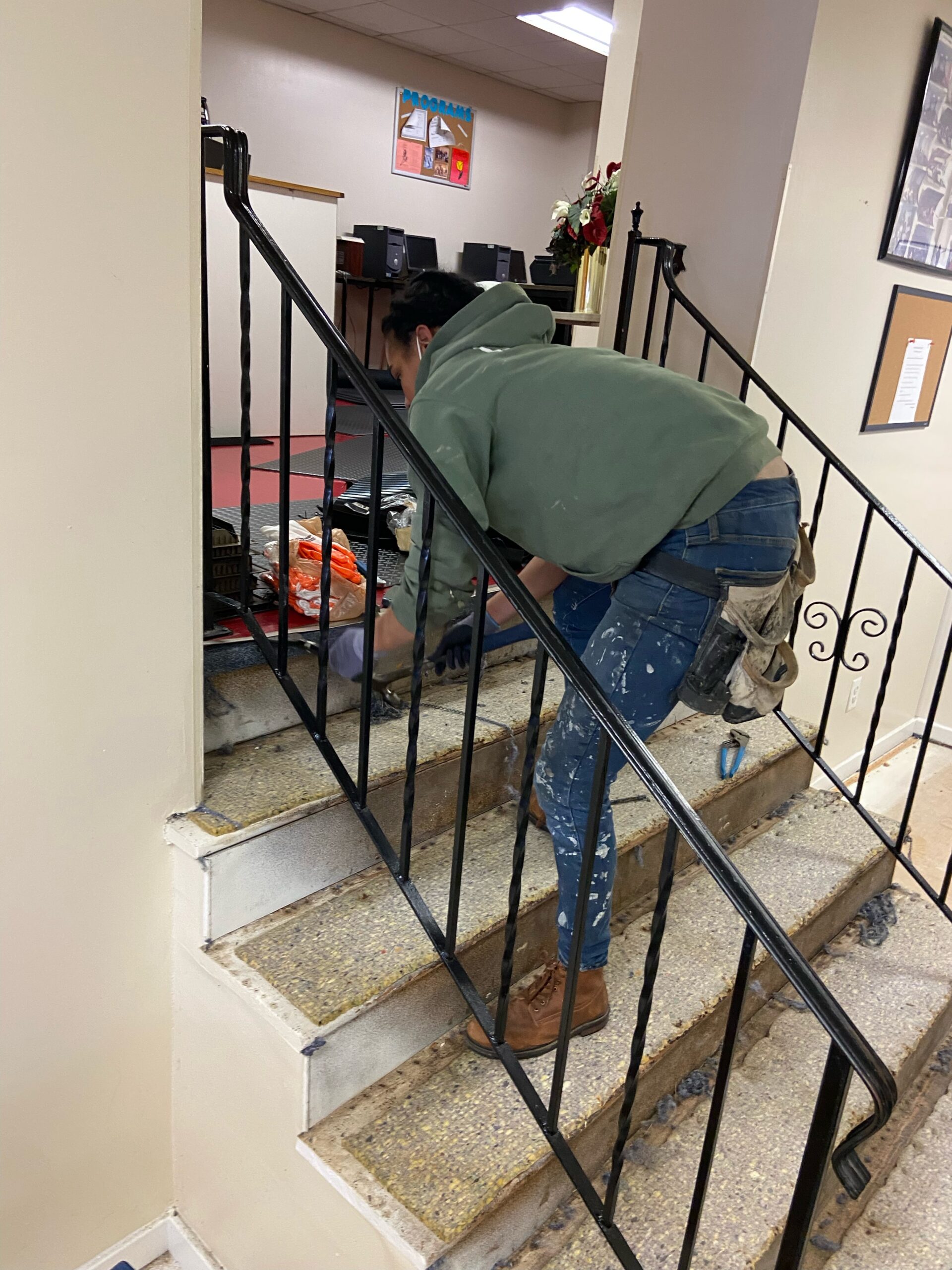 The Potter's House Mission is a community-based non-profit organization that focuses on helping change the lives of homeless women and their children. 
"We reached out to the carpenters union," said Reverend Kathleen Jones has been the Executive Director since the shelter first opened 21 years ago.
EAS Carpenters Representative Joe Lockely started planning how the EAS Carpenters could get involved. When Critty Klouse, a Local Union 158 and Sisters in the Brotherhood member, heard, she knew she wanted to get more involved. She spoke with Lockley about the project and how she and the Sisters could help out.
An opportunity at the Potter's House Mission came in perfect timing.
"It could be inspiring for women at the shelter trying to get a better leg up in life, just to see us and realize that they could do this too," said Klouse. "We have such a diverse group of women. We want to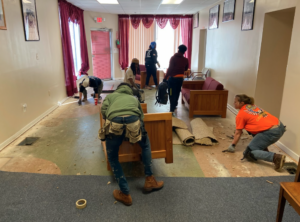 be seen out there doing the work, especially at the women's shelter so that we can have that positive influence on other women in the world."
On a Sunday, six Sisters in the Brotherhood volunteered their morning to help tear up the floor and prepare it for the floor layers to complete the job.
"With us women helping, we thought it would be better for the women in there [the shelter]," said Klouse. "It's good for the union because it gives us that visibility and representation."
Reverend Jones was grateful that the women would sacrifice their time to help the shelter out.
"They came out at 7 A.M. and were done by 10 A.M.," said Jones. "They did such a neat, thorough, and professional job. I came in Monday morning, the women had everything removed with not a single spot missed."
"I was told by Joe [Lockley] that the women had fun working together," said Jones. "When you do what you love, it's not work, it's a pleasure. You could tell they completed this job with love."
With the volunteer work from many EAS Carpenters, the women's shelter had a brand new floor that will last them many years.
In better words, said by Reverend Jones, "The shelter got a facelift."