Local 197 Council Representative Nelson Aguilar
Q & A
What do the members of your local and this council mean to you?
The members of my local mean everything to me; They are not just members as I consider them part of my family, as well. They are the reason I get up every day and go on the streets and fight for them. I can't thank the Council enough for giving me this opportunity to be part of this organization. I will always feel in debt to them because the training I have learned throughout my career has helped make me a better person.
What will be your main focus as a member of the Career and Technical Education (CTE) Advisory Committee?
My main focus while on the CTE committee will be to ensure that high school students know that the carpenter's trade is a career too. The majority of students are told to go to college, but either can't afford it or simply don't want to go. I have focused my time on providing opportunities for those students and let them know that the carpenters union can give them great wages, benefits, and a family-sustaining career.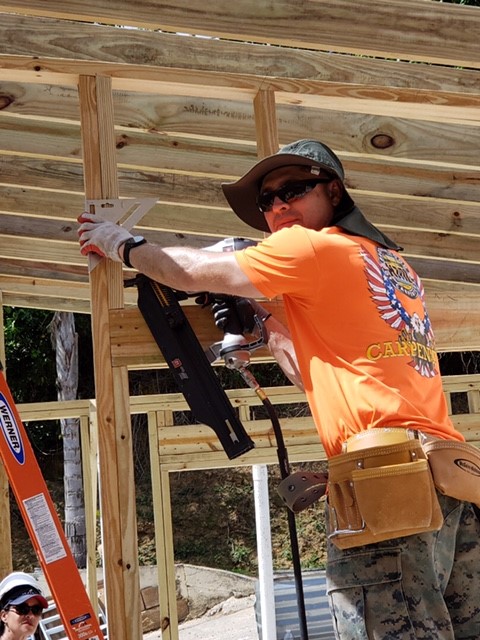 What excites you most about discussing apprenticeships and the benefits of being in the union to high school students?
It brings me joy to be able to tell students that the union has their back. No matter how hard things look, no matter how troublesome the situation may be, you will be backed by the union. It is a Brotherhood and that was my experience when I first joined the union.
You have traveled and helped Locals across our EASRCC's region when it comes to organizing Spanish-speaking carpenters. How has that experience been?
My experience organizing Spanish speakers has been amazing. I've learned a lot about different cultures and backgrounds, but gaining their trust has been the biggest challenge. Fortunately, when you bring an individual to the carpenters union and excel wherever it is, it makes me feel good and gain the confidence to go that extra mile.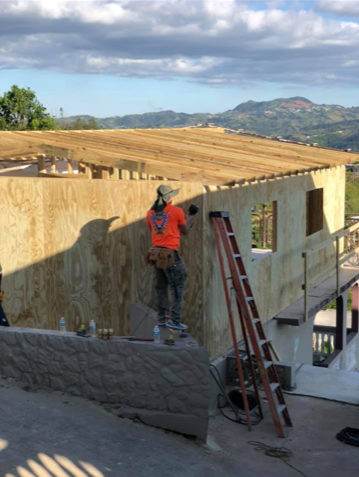 What made you want to be a Council Rep?
When I had the opportunity to be a Council Rep, I immediately jumped at it. I knew that with this role I could make a difference in people's lives and help to grow our membership.
How and when did you decide you wanted to join the union?
I decided to join the carpenters union 20 years ago. A friend told me about the union and all of its benefits and I initially thought it was all too good to be true. You really don't understand what all the benefits mean until you join, but I was sold even before I officially joined. I couldn't be happier with my decision and grateful for the union.
Is there any specific job you worked on that you are most proud of? Community project?  
The job I feel most proud of is my work in Puerto Rico. Helping to rebuild the island for all the families who have lost everything from Hurricane Maria, including their houses means a lot.  I saw the tears from a mother thanking me for building a roof for her children, that will be something that stays's with me for my entire life.
What political issue do you feel affects the union the most? And how as a union are we fixing this issue?
Within our region, the biggest political issue has been the "so-called" Right-to-Work law. That law has been making it difficult to provide good-paying jobs for all members year-round. What members can do is go to vote, choose our representative wisely and hold them accountable.