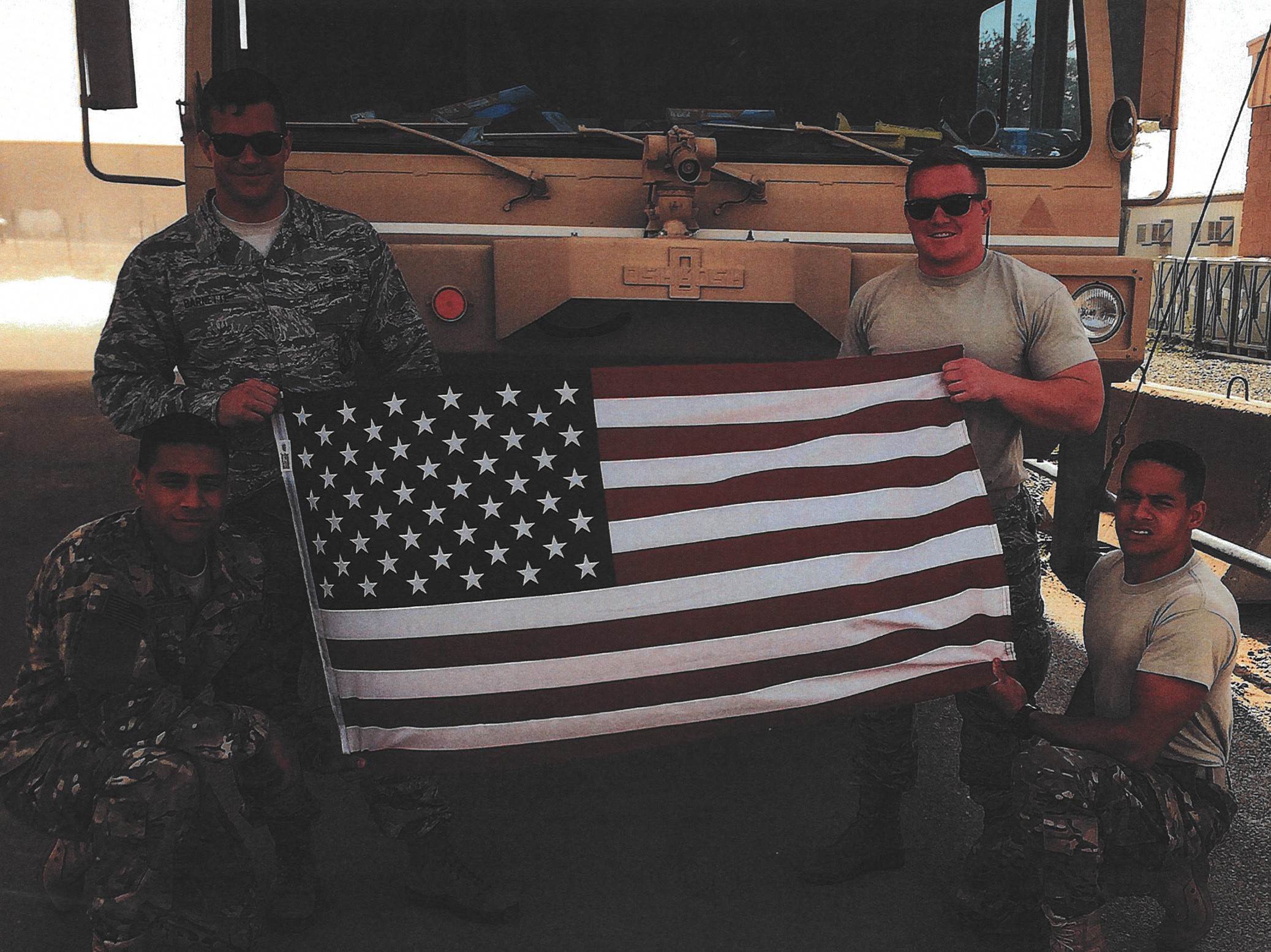 Veterans Day is a day to remember those who fought for our country and put their lives at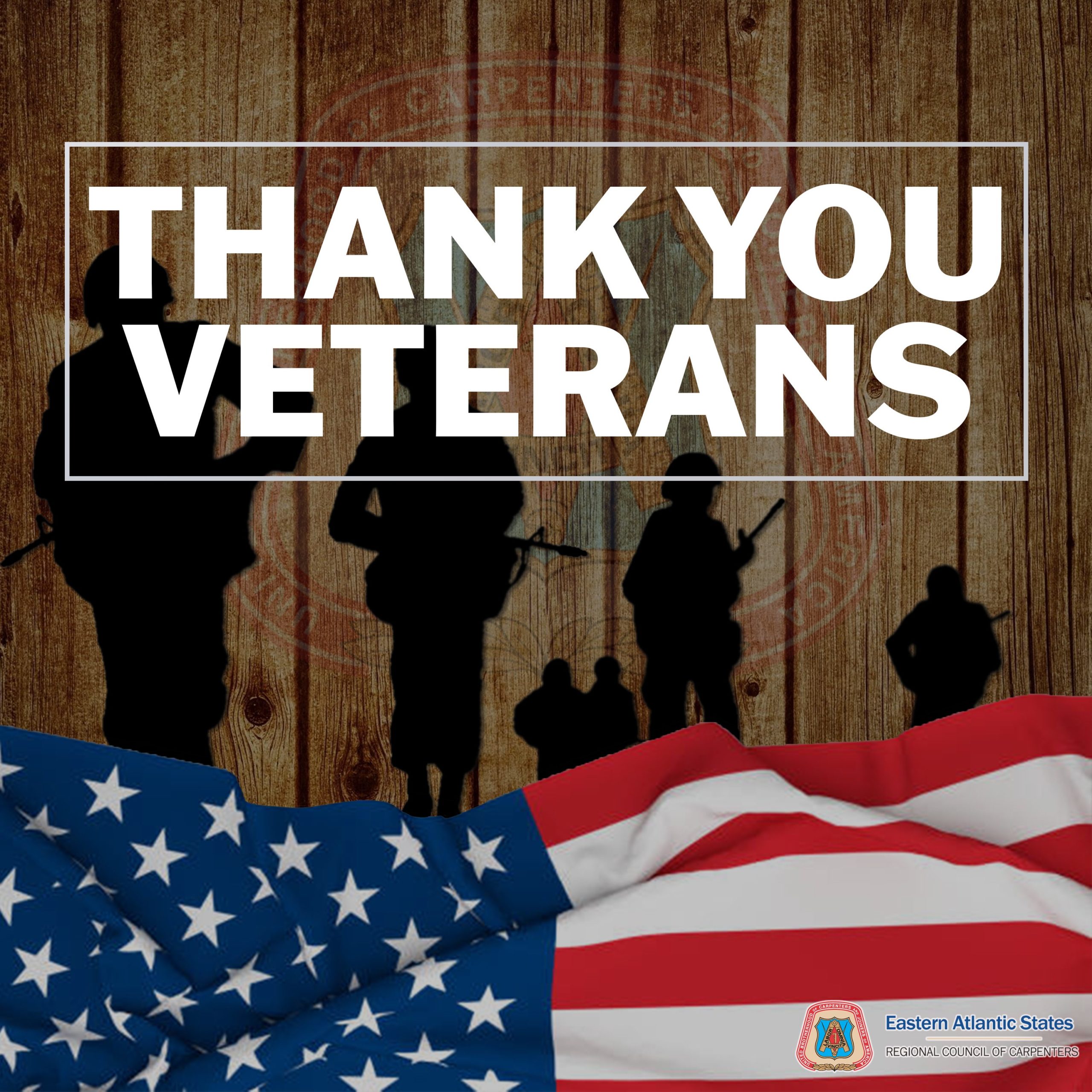 risk to protect us and our families at home. Across our council, we have had the privilege to help veterans and their families with opportunities to succeed and benefits that they may not have been given elsewhere. A large percentage of veterans make up our council and that is something we are proud of.
Leaving the Military and adjusting to civilian life is extremely difficult for many, but making that transition smoother is important to us. "I serve as a mentor to military veterans joining the Carpenters Union Apprentice Program. I stay in close communication and assist them in any way possible," stated Local 255 Council Representative and Veteran, Steven Stokes,
"We use the Helmet to Hardhats as a direct-hire program, veterans don't have to wait for the interview process."
Stokes, a veteran himself, explained that he was fortunate to make his way into the union through the Helmets to Hardhats program. This program benefits our veterans greatly, but it's not only about giving them opportunities, it also gives us the opportunity to tap into a great source of candidates. "We have had incredible success with veteran apprentices and we are always looking for the best possible apprentice candidates. Veterans have proven to be hard working and reliable," explained Stokes.
"The military prepared me most by providing me with leadership skills and the ability to work with people from all different backgrounds and cultures. We work in a diverse industry where leadership skills are necessary," said Local 255 Council Representative and Veteran, Sam Noel. 
Local 420 Council Representative and Veteran Erick Dixon had a similar experience with the Marines, "the Marines taught me leadership, and trained us with the best and newest equipment."
Veterans tend to easily transition into the trades, especially when a union is involved.
"Veterans can thrive in the Carpenters Union because of the many similarities." Dixon continued, "Veterans are looking for that next team in the civilian world, which they find in the Union Brotherhood of Carpenters."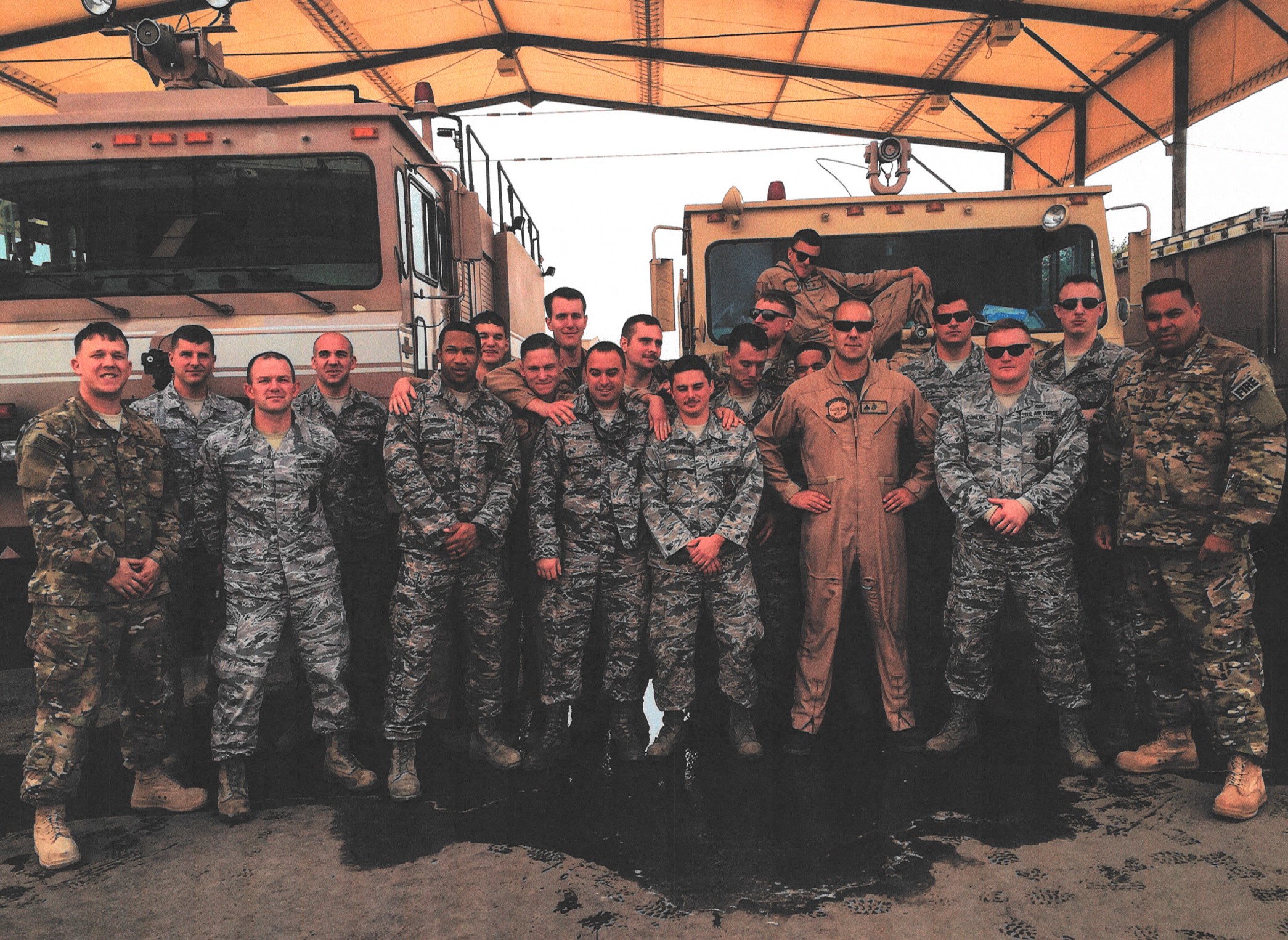 Helping our veterans is one of the utmost priorities to our Council Representatives. The passion our EAS Carpenters have for giving back to veterans is often from their past experiences in the Military or a connection to a family member who has served.
"Veterans go through dramatic life changes when their military service ends. For a veteran to ask for help about employment usually requires some degree of trust and commitment," stated Local 254 Council Representative and Veteran, Daniel Sebban.
Our union is full of great men and women who are there for one another. The benefits, good wages, assistance programs, and opportunities that veterans can receive from the union is unlike any other organization or company can offer. Our very own Executive Secretary-Treasurer, William C. Sproule, is proud to provide his assistance to veterans.
"I am the son of Army 1st Lieutenant William C. Sproule, Jr., who was killed in action in the Central Highlands of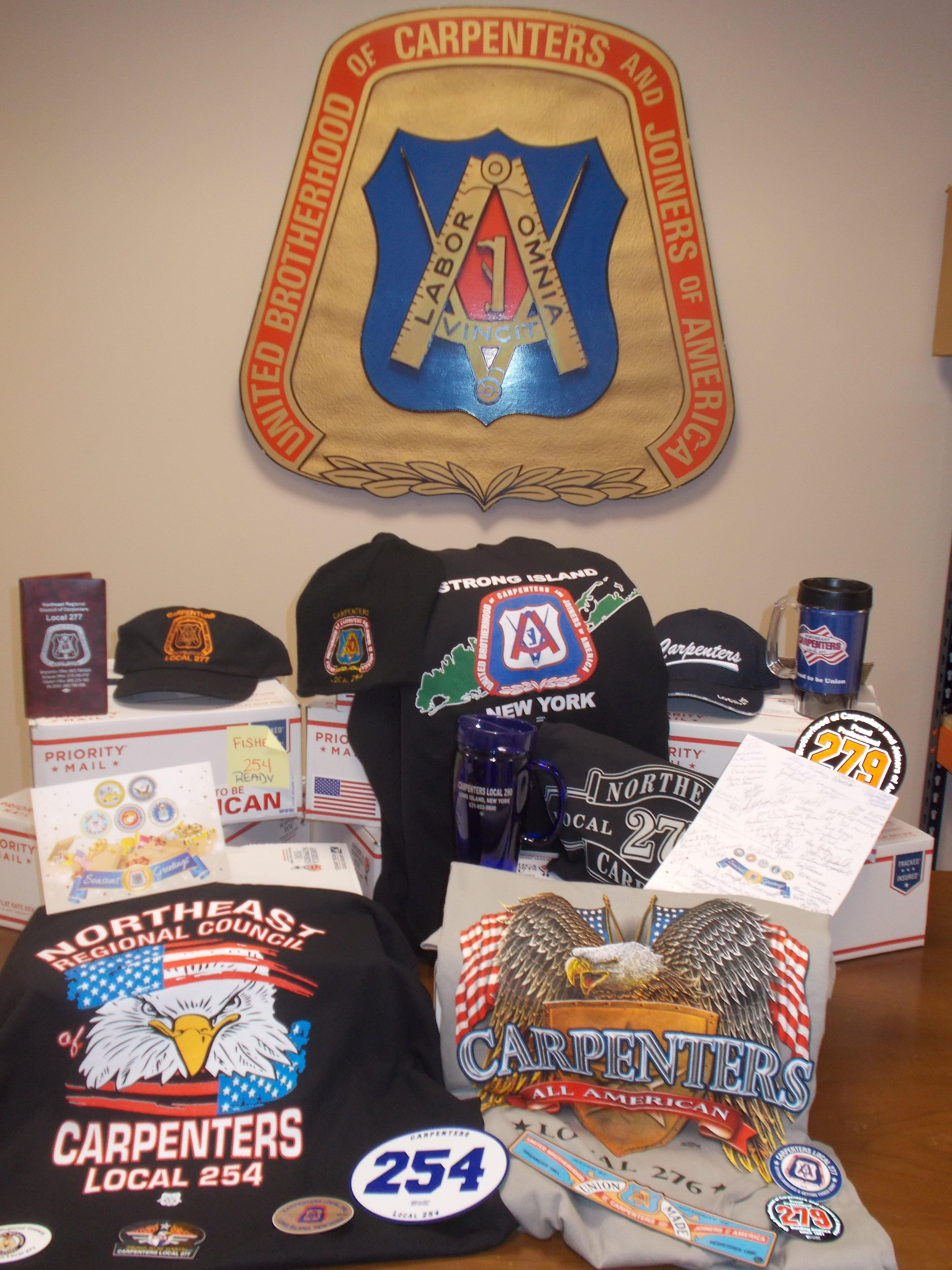 South Vietnam while conducting combat operations as a platoon leader with the 173rd Airborne Brigade on May 10, 1968. The ultimate sacrifice that our brave men and women of the military have made is undeniable and I am honored to do my part," stated Sproule.


There are many aspects that a veteran can appreciate about the union.
"We have the best hands-on training in the industry, the best leadership training, we put out the best product and we are damn proud of it!" Dixon said, "We plaster our hardhats and cars with our logo, we proudly wear our council shirts with our local #'s on full display. This environment just makes sense for our military veterans.  I will always be a Marine, proudly wearing that Eagle, Globe and Anchor and I will always be a carpenter proudly wearing that UBC (United Brotherhood of Carpenters) logo.  I am honored to be a part of both and proud of programs like Helmets to Hardhat and the UCAN (Union Carpenters Action Network) events we do to support and honor our great veterans throughout our council."